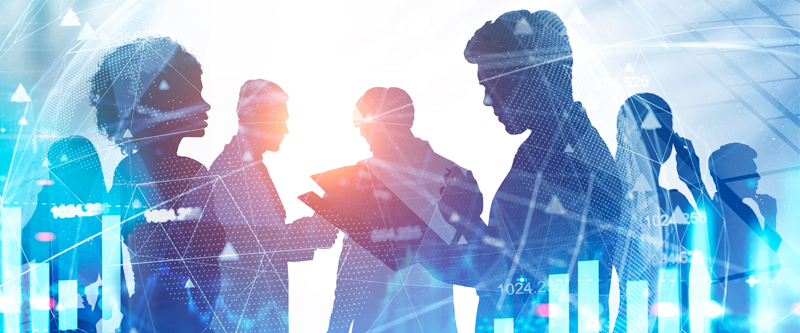 Top Use Cases of Predictive HR Analytics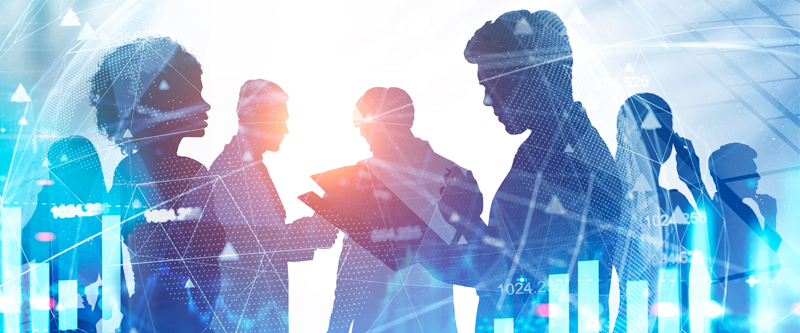 Predictive HR analytics is the exercise of machine learning and predictive modeling to analyze the current and historical HR data to generate predictive insights on various HR aspects. Right from recognizing whether a candidate will befit the organization culturally or experience-wise to identifying the possibility of churn, predictive analytics empowers HR leaders with transformative insights. With a direct impact on general HR practices and employees, predictive HR analytics demonstrates organization-wide influence.
Companies can utilize predictive analytics to analyze data from resumes, job descriptions, HRMS, and ATS (Applicant Tracking System) to find potential future outcomes. The HR department can identify trends in recruitment, employee performance, attrition, engagement, and more. These insights enable HR leaders to make informed decisions and plan futuristic strategies to gain an edge over the competition. For example, HR professionals can predict the possible shortage of resources in a project and plan resource allocation or hire accordingly. They can also predict the attrition rate and employees at risk and take corrective actions. Employers can measure the efficiency of current recruitment and other processes and rectify the gaps.
Manage and Rectify Absenteeism
Another beneficial example of predictive analytics is in predicting employee absenteeism and reducing it. With machine learning, employers can generate multiple hypotheses and validate them to identify the potential reasons for absenteeism and increased leaves. These insights can be shared with direct managers as well as can be used to improvise various policies. This enables HR to optimize their resources and employee performance and save unnecessary expenditure.
Enhance HR Budgeting
HR budgeting makes for a critical part of overall HR operations. The distribution of funds among hiring, training, engagement, salaries and more needs to be streamlined for budget optimization. HR leaders can use machine learning to forecast the number of employees and associated budget requirements. They can also analyze historical and current budget utilization patterns across the organization. They can monitor where the budget is over-utilized or underutilized and reallocate funds as needed. Based on the business priorities, they can run what-if analysis for various scenarios and make forward-looking HR and budget strategies.
Manage Attrition and Retention
One of the most important uses of predictive analytics in HR is to reduce churn. Employers are using machine learning to identify employees at risk of attrition. The HR department can analyze engagement survey results and score employees to quantify the risk associated. They can also analyze various factors like growth, salaries, promotions, and others to narrow down the possible reasons for churn. Possible correction between the tenure and attrition can be found out and meetings can be scheduled on completion of these tenures to address any issues. The leaders can share these insights with direct managers to handle the situation positively at first level. They can also utilize these insights to improve retention strategies, provide training to managers, ensure personalized engagement, and more. This will help the organization to save additional costs on hiring, onboarding, and training the new employees.
Optimize Workforce and Induce Inward Hiring
Employers can use predictive analytics to forecast the potential skill dearth across organizations. They can analyze the current employee data like education, skills, experience, and more to predict which employee will be suitable to fill the new skill gap. Through this, employers can utilize current employees to upskill, saving recruitment costs, and improving workforce utilization.
Improve Recruitment Process
One of the most significant uses of predictive HR analytics is in the hiring process. With advanced analytics, recruiters can analyze data from multiple sources to identify the best location to consider while recruiting for a specific skill. Predictive analytics also enables the recruiters to know which hiring campaigns and on-boarding practices have worked well in the past. This will help in optimizing these campaigns by predicting the upcoming trends and being prepared for the future. They can recognize if there is an emerging talent market elsewhere and they can get a similar skill set at a better price as compared to the current location and save money.
Machine learning further eases the recruitment process by helping the employers predict the characteristics and profile of an employee which would make a successful recruit and fit perfectly in the role. By analyzing various aspects like education, experience, engagement, growth, and more, employers can predict future performance. These insights can be used by recruiters directly and can be used to sort hundreds of applications and make the process fast and accurate. This data-driven approach not just benefits in saving time and money but also proves crucial in managing diversity and reducing bias. The machine will only suggest the best matches based on analysis and help in ensuring inclusivity and business success.