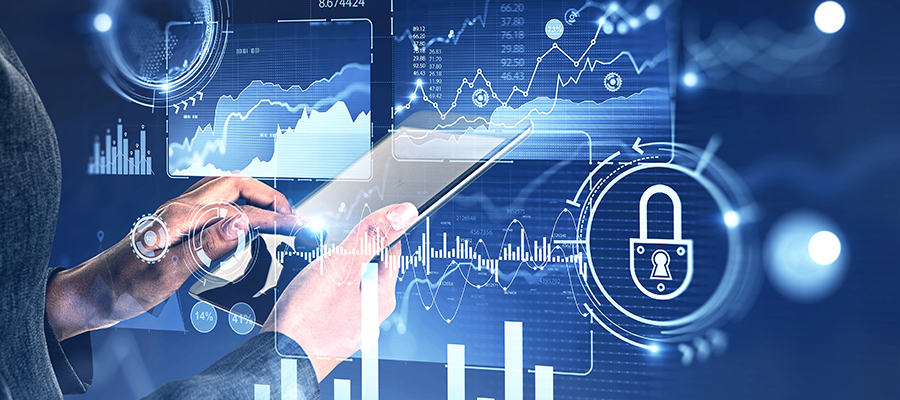 Security Analytics – Applications and Benefit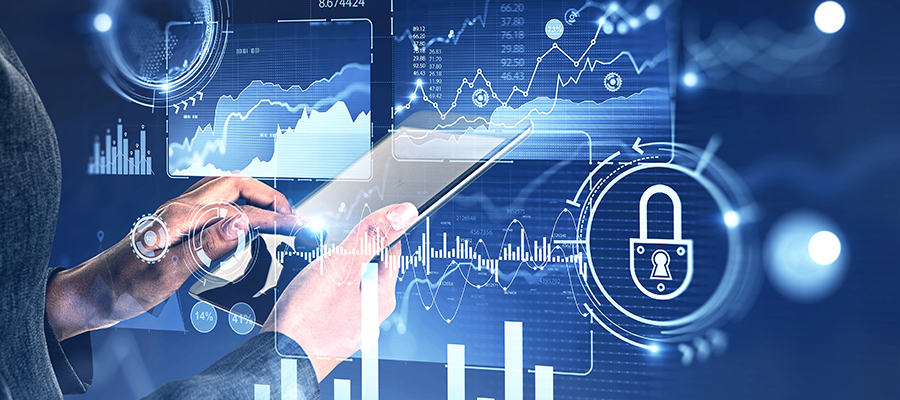 Security analytics combine software, algorithms, modern technologies, and analytics processes to detect threats and uncover IT breaches. Online businesses, applications are growing at an unfathomable rate. It is giving rise to malware, cyber exploits, and hackers. Hence, the need for security analytics is evident and growing.
Hackers use innovative ways to smuggle into the IT systems. Unpatched applications and vulnerabilities ease their way in without detection. Phishing and other tools help them to breach IT security systems. Cybercriminals take minutes, if not seconds, to breach and steal sensitive data and information. But due to vast networks, IT departments may take hours, sometimes, even more, to detect such break-ins.
To timely detect and address these security concerns, you need to be one step ahead of these attackers. Apart from using the security utilities, such as antivirus packages, firewalls, and other intrusion alert mechanisms, IT applications need real-time data analysis to detect and prevent cyberattacks and the whole process needs to be automated. With real-time analysis, the applications need to detect possible breaches in advance and address threats even before they occur. Security analytics can help applications achieve this.
Security Analytics
Security analytics applications gather information from both current and historical data to detect and diagnose threats. They use this intelligence to perform statistical computing, form models and patterns, and derive the probability that an anomaly may occur. They combine data from various sources like machine logs, firewall events, network traffic data, user activities, access and authentication inputs, business applications, proprietary data sources, and more. Based on the learnings from this unified data, it then looks for anomalies, correlations, and other identifiers to bring out security-related intelligence.
Security analytics applications automate the complete process. From data extraction to transformation/processing with modern techs like ETL, data science, etc. to bring out intelligence on current and possible breaches, anomalies, and more. Some applications offer inbuilt actions to perform all these tasks in a single platform, thus reducing the efforts to toggle between applications. These applications automatize the complete cycle, bring out futuristic intelligence and inculcate mechanisms to fight intrusions and attacks even before they occur.
How security analytics works for you –
Security analytics helps you decipher anomalies by scrutinizing logs collected from your connected devices, systems, and servers. There can be a minute deviation in the activity pattern, but that is enough for modern analytics platforms to track and report. It helps you to assess such events in real-time and take decisive actions.
Assessing suspicious or unwarranted behavior of end-users raises alarms that any attacks may be happening. With security analytics, you can analyze behavioral patterns of end-users, devices, and applications to detect anomalies. For instance, banks and financial companies employ behavioral analysis to detect fraudulent transactions. Numerous attempts to log in to an account or multiple high-value transactions can indicate a breach or stolen user information.
Security analytics platforms partly work as a security orchestration, automation, and response (SOAR) mechanism. It helps you streamline security operations, threat and vulnerability management, responding to incidents, and security operations automation. It helps you by automatically handling security-related operations. It performs in-depth scanning to detect vulnerabilities in each network and searches logs without requiring any human intervention.
Security analytics tools collate current and historical data, process it using machine learning algorithms, and determine patterns and models. They then use this model to derive futuristic probabilities and help you avoid malicious activities from occurring in your systems.
Security analytics solutions provide mechanisms to investigate attacks and determine how and what compromised the systems. They further help you to identify any remaining threats in the system. With such information, you can ensure that such events do not occur in the future.
Benefits of Security Analytics:
Security analytics adds pace to your security-related initiatives. Without modern tools in hand, IT teams may find it hard to identify the exact causes and sources for breaches and attacks in time. This lateness may result in multiplying the adverse effects of any such events. Security analytics speeds response to threats. Timely response helps IT to minimize or completely prevent any damage to the system.
Security analytics tools help in assessing compliance. It provides you with a detailed view of complete regulatory and compliance information, so you have critical information in place. It identifies non-complying parameters and helps you to fix such instances timely.
Security analytics helps you to bring in all your scattered data in one place and make sense of the volumes of data your system is generating. With real-time monitoring, you can detect malicious activities and threats as they occur. Security analytics tools help you bring out deeper insights that may go amiss by human eyes. This intelligence helps you to avoid any major catastrophe and minimize any potential costly data breaches and losses.
Machine learning-based security analytics helps you learn from historical data inputs and brings out futuristic insights on probable events. It aids you to avoid any mishap from occurring well in advance.
With transactions happening digitally, businesses going online, remote working, social media platforms, sensitive data being shared between devices; the cyber crimes have increased ten folds. Data has partially become key to survival. Protecting it from falling into the wrong hands has never been so imperative. The right set of security analytics solutions can help you do just that.