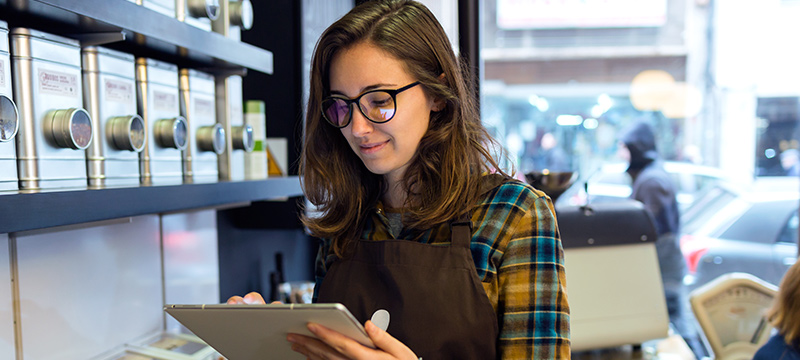 Retail Merchandising Analytics- Driving Efficiency and ROI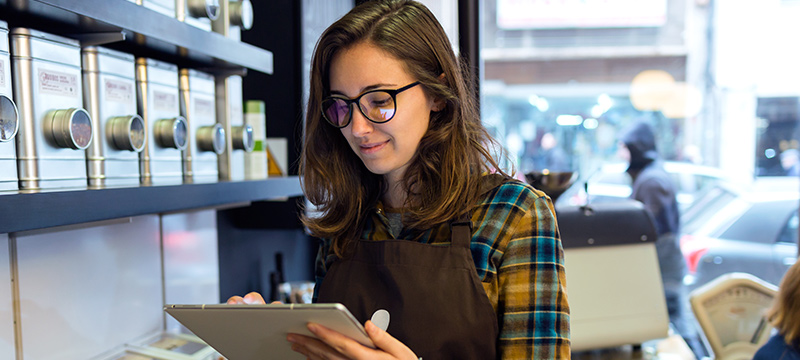 In recent times, the retail segment has witnessed unprecedented growth. There are new online and offline sales channels, more informed and demanding customers, and a constantly growing number of products and competitors. Retailers are looking to provide customers a truly omnichannel experience by providing localized assortments, intelligent recommendations, and more. With the constant increase in geographies and channels, it can become challenging to provide best-in-class services without using analytics.
Merchandising analytics is the process of collection and analysis of all relevant data from multiple channels to derive insights to optimize merchandising and related operations. Using advanced analytics, retailers can make data-driven decisions to increase revenue, provide customized services, improve customer experience to induce loyalty, and stay a step ahead of their competitors.
Here are the top use-cases of merchandising analytics:
Filling voids in shelf space
Retail shelves are the true real estate for the FMCG companies and for the retail stores. Lack of vigilance regarding shelving can be equivalent to the loss of sales or can even lead to dissatisfaction among customers due to the unavailability of a product or brand. To utilize this essential shelf space completely, retailers are required to keep them occupied all the time. Hence, if a specific product gets lifted completely off-shelf and there is no inventory, the retailers tend to fill their space with the competitor's product. This could lead to an illusion of declined sales for a more in-demand product and generate wrong data for future reference. These kinds of issues don't get caught fast and might take several days or weeks until it gets noticed by someone and the store placing the actual order for stock replenishment gets delayed. This is where real-time merchandising analytics helps stores and companies to know if there is a lack of stock in a specific store and taking the right action to restore the stocks.
Brand management
With the constantly changing consumer preferences and dynamic market, the way a brand is perceiving itself and the way it is being perceived by the customers can differ. Brands can use retail merchandising analytics to get the real picture of their current brand equity. They can understand market trends and patterns to see their position among the competitors through consumer's eyes. The marketing and branding team can derive data-driven insights to identify the issues and rectify them. They can make optimized strategies to enhance brand image and induce customer loyalty.
Shelf space share
The retail shelf is one of the core consumer touchpoints and also one of the most competitive places in terms of share. With ever-increasing competition, new product lines coming regularly, and dynamic consumer trends, the brand representatives need to work hard to occupy and maintain shelf space. Brands can use merchandising analytics to find the consumer inclination towards their brand and increasing sales percentage and persuade store managers to provide enhanced space and location for a specific product.
Identifying opportunities and market and product gaps
With the retail stores catering demands of a wider consumer market, the offerings can be unsatisfactory to many of the consumers. The informed customers of today are demanding, have specific needs, and require personalized products and services to satisfy them. Retailers can use merchandising analytics to derive insights using external data like social sentiments and market trends and internal data from all channels. They can identify product gaps, smaller specific needs, and provide personalized offerings through private labels. This will help retailers to stay a step ahead of their rivals in this competitive retail space.
Personalized and localized approach
The customers becoming demanding and more personalized products and services coming each passing day. This can make it difficult for large retail chains to keep up with this without using analytics. Regional stores being more flexible, responsive, and knowing the general consumer demand can customize their services accordingly. Big scale retailers can now also provide highly localized assortments and personalized services using advanced merchandising analytics. Retailers can draw predictive insights regarding emerging consumer trends and demands and align their offerings accordingly to increase conversions and improve customer satisfaction.
Dynamic online and in-store pricing
Today, most of the customers tend to do research before the final purchase. Retailers can use analytics to generate data-driven insights to avail dynamic pricing and real-time recommendations. For online channels, it is easy to implement these insights, but modern retailers can also utilize the benefits of dynamic pricing through electronic shelf labels. Retailers especially from fashion can utilize predictive analytics to optimize markdowns by predicting potential demand and aligning it with inventory to minimize losses.