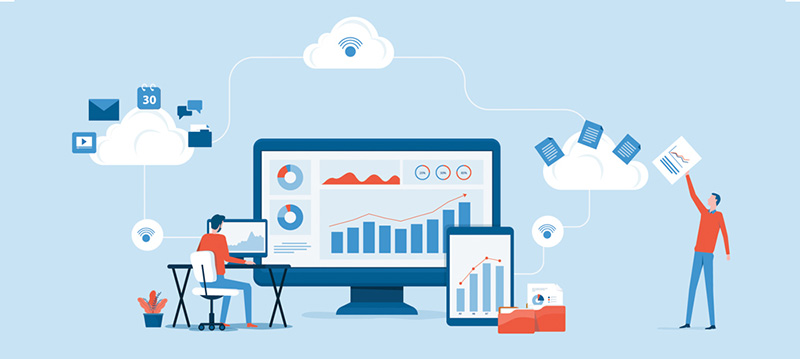 Analytics-as-a-service and its benefits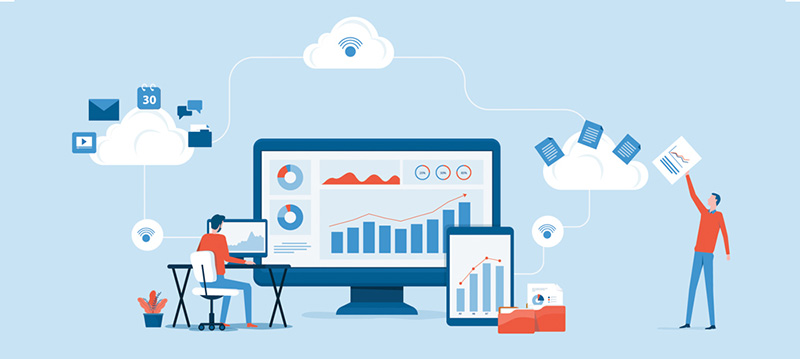 In the hyper-competitive world, organizations need to make decisions and take actions at the right time or sometimes even faster. Speed-of-thought analysis of their data can equip organizations to match this pace. Analytics-as-a-service adds speed and flexibility to any organization's analytics initiatives. Other than adding speed, it eases usability and user adoption across the organization that democratizes data-based decision making among people.
So, what are the other benefits of incorporating Analytics as a Service, you ask? Below are some points which would help you decide, if turning to cloud-based analytics is beneficial for your business.
Data Connection
You can analyze both cloud as well as traditional on-premise data with the analytics-as-a-service application and centralize all your data and insights in one place. Data collation from different departments and processes is easier on the cloud as you do not face restriction when you have multiple processes running across different geographies.
Deployment
With analytics-as-a-service platforms, you can get started right away. Hosted solutions do not require you to manage infrastructure, buy hardware, or perform many configurations. Many processes are automated. You can create reports, perform advanced analytics on your data, share dashboards, or add users within minutes. They are accessible from anywhere in the world. You do not have to wait for patches or any kind of downloads or installs. You get the latest features as and when they are released.
Scale
You can scale in terms of data volume or number of users seamlessly with cloud analytics. Managing physical servers and hardware can be cumbersome sometimes. With analytics on cloud, you can easily expand and increase servers/ space. You can acquire subscriptions/ licenses as and when needed without having to pay for bulk upfront. Adding, managing, assigning roles to new users, and redefining flow is simple when you opt for the analytics-as-a-service platform. Not only you can scale up, but you can scale down as well, based on your organizational requirements, as needed.
Collaboration and Ease of Sharing
With cloud analytics, you can easily share insights within your organization as well as outside. Collaborating and sharing critical reports and insights with your partners or customers will be smooth. You would no longer need access permissions or need to fulfill any other formalities. Modern analytics SaaS platforms provide optimum security for sharing these insights. You can define who can access what and make sure people only see what you intend to share. This way, you can speed up collaborating with partners/ prospects inside or outside your organization.
Data Security
Cloud platforms today offer world-class security. It would not be wrong to say such platform vendors spend more time caring about secure transactions than any single organization. You get state-of-the-art features with utmost data security when you opt for Software as a Service analytics platform. At the time of emergencies, cloud vendors deploy a dedicated team to deal with the issue and can resolve data breaches within hours. Hence, you can rest assured your data is in a safe place.
Mobile Friendly
Cloud applications offer mobile-friendly interfaces for users to access updates from everywhere. With access to critical data inputs at any hour, at any place you can always stay updated on the latest developments in your business, find answers, and make important decisions timely.
Conclusion
Cloud analytics offer immense benefits. However, adopting cloud analytics would be a big step for any organization's analytics initiatives. Moving to cloud-based systems should a well thought and gradual process. Hence, consider all aspects before taking this leap. Align this move to your future strategies and take informed action.
Cloud applications can easily set up for trial as well. If you are looking to experience it first-hand, visit https://www.intellicuscloudbi.com/.