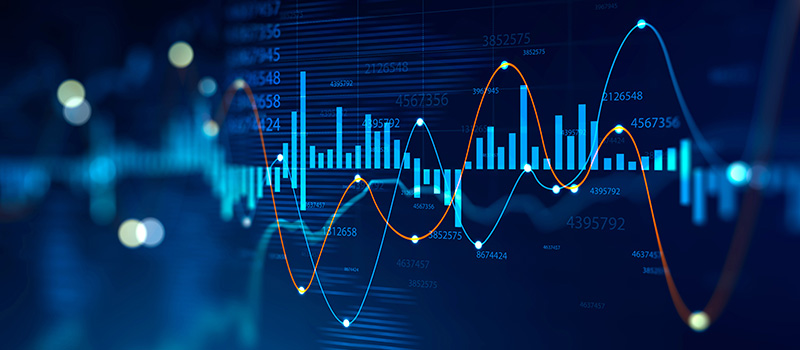 Accelerating Your Business with Real-time Analytics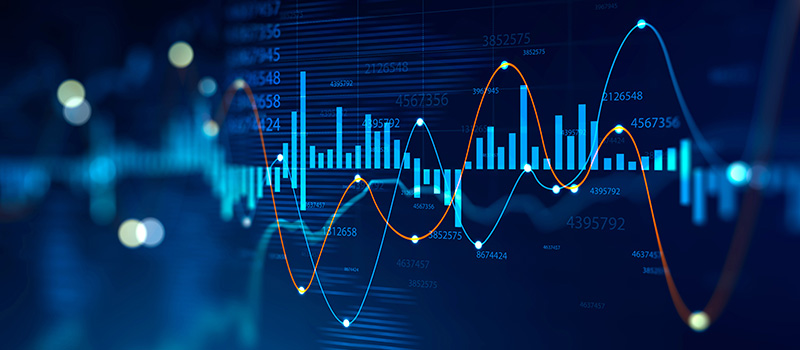 This fast-paced digital era and the ever-growing consumer expectations need more than just data analytics to keep up and succeed. Businesses need data-driven insights not just quickly but on a live basis. Companies need to monitor their business performance in real-time, track the ups and downs, and prevent any possible issue proactively. Streaming data analytics helps the organizations stay up to date, right from identifying upcoming trends to capturing business opportunities as soon as they present themselves.
This process of analyzing data as soon as it is generated to get actionable insights from it is called real-time analytics. The ability to analyze live data with high speed empowers the business users to swiftly get appropriate answers and act without any delay. When the data that is being tracked have multiple complex KPIs to monitor, real-time analytics eases insight generation and quickens the decision making. It enables users to apply predictive and prescriptive models and create alerts on various thresholds. Users are able to visualize the live and historic data in the same report enabling them to make necessary references and deduce insights right away.
There can be two types of real-time analytics. First, the on-demand real-time analytics is a reactive method in which the user explicitly requests the analytics via query. For example, marketing campaign performance can be explicitly monitored by executives in real-time to identify any new trends or anomalies. The other type of real-time analytics is continuous where the approach is proactive. The analytics is regularly delivered to the user via alerts as and when significant events are triggered. The live stock market analytics is considered continuous analytics.
Why organizations are adapting Real-time analytics?
Enabling organizations to analyze data as soon as it is generated is certainly worth the time and money. Not just it allows for quick and intelligent decision-making on the part of leaders but also takes the whole data analytics technology a notch higher. Real-time analytics can prevent potential business losses due to the absence of appropriate instant insights and provide a competitive advantage like never before. This can be especially true for industries like media, BPO, e-commerce, and more.
Benefits:
The insights generated by analyzing the streaming data provide an advantage over those rivals who are still utilizing traditional analysis. Companies can unravel time-sensitive insights and utilize them before they become less effective or irrelevant. Now, users do not have to unnecessarily dig in the historical data to fetch required insights as they are being generated in real-time without any extra effort. Using real-time interactive dashboards, recognizing trends, and consuming insights become easy for business users. This perpetuates immediate change internally and in overall strategy like enhanced marketing campaigns or dynamic pricing.
The traditional data analysis can be presented in interactive yet static dashboards where data can be modified by the user. In real-time analytics, the visualizations are more dynamic, where for example a Key Performance Indicator fluctuates and moves in real-time as the situation is unfolding. Businesses can observe all the minor movements at any specific point in time. This can be tremendously helpful in situations where a certain threshold is critical, and alerts can be triggered if the numbers move beyond the acceptable range. This can help in identifying risks and enable data-driven quick actions.
With real-time visual analytics, the insights generation becomes handy for day to day business users. This reduces the involvement of IT analysts and other resources in data analysis and saves time and money on both ends. The domain experts can generate insights on their own and IT personnel are available for other crucial tasks.
Real-time analytics empowers business users and leaders to take prompt action based on data-driven insights. Unlike before, now the executives will be able to eliminate guesswork and make intelligent decisions in the shortest time, as and when things are happening.
With streaming data analytics, the insights on customers and their behavior also become live. Companies can know the what, why, and how of customer's preference in real-time and make quick changes in the offerings to increase sales and induce impulsive buying. This can help in improving their engagement and satisfaction, encouraging more customer loyalty, and enhance up-selling and cross-selling.
The long-term strategy certainly takes a deeper view into historic insights, but short-term decisions and strategies can depend upon real-time analytics. With the urgency of taking quick decisions and the availability of facts in hand, this can truly lead to innovation and a creative short-term strategy benefitting businesses.
How various industries utilize real-time analytics:
R

eal-time analytics can be used to know how consumers are using a newly released product and analyze their behavior data. The product owners can track the product performance, identify product gaps, in-demand features, and make changes based on usage data to improve engagement and provide a better customer experience.

 

The new-age customers are expecting more and more personalized services and experiences. Real-time analytics can help with providing such experiences to the customers by assessing their real-time needs and behavior. Based on insights, the marketing team can make quick changes in the ad campaigns, deliver the right messages at the right places, provide dynamic pricing, and do better customer segmentation and targeting.

 

Logistics companies can utilize real-time analytics to process complex and multiple data points to spot trends, find best routes, optimize warehouse management, save costs, and provide enhanced customer experience.

 

Financial organizations are using real-time analytics to manage risk, detect fraud, recognize trends, and make quick decisions in

 dynamic

 scenarios like trading and real-time credit scoring.

 

IT organizations use real-time analytics to monitor IT infrastructure and maintain security. 

Users

 can monitor the live data to detect threats and respond quickly to eliminate any risk.